The PKL is an annual tournament featuring teams from India. This contact team sport sees two teams of seven players facing off against one another in a contact team sport. Star Sports hosts this tournament across India in various cities. It consists of 60 matches with two semifinals, a third-place play-off and an epic final.
Season 9 of the Pro Kabaddi League (PKL) came to an end on December 17, 2022. After the previous review of UP Yoddhas, Tamil Thalaivas and Dabang Delhi KC, here's a look at how the other teams performed in Season 9.
Bengaluru Bulls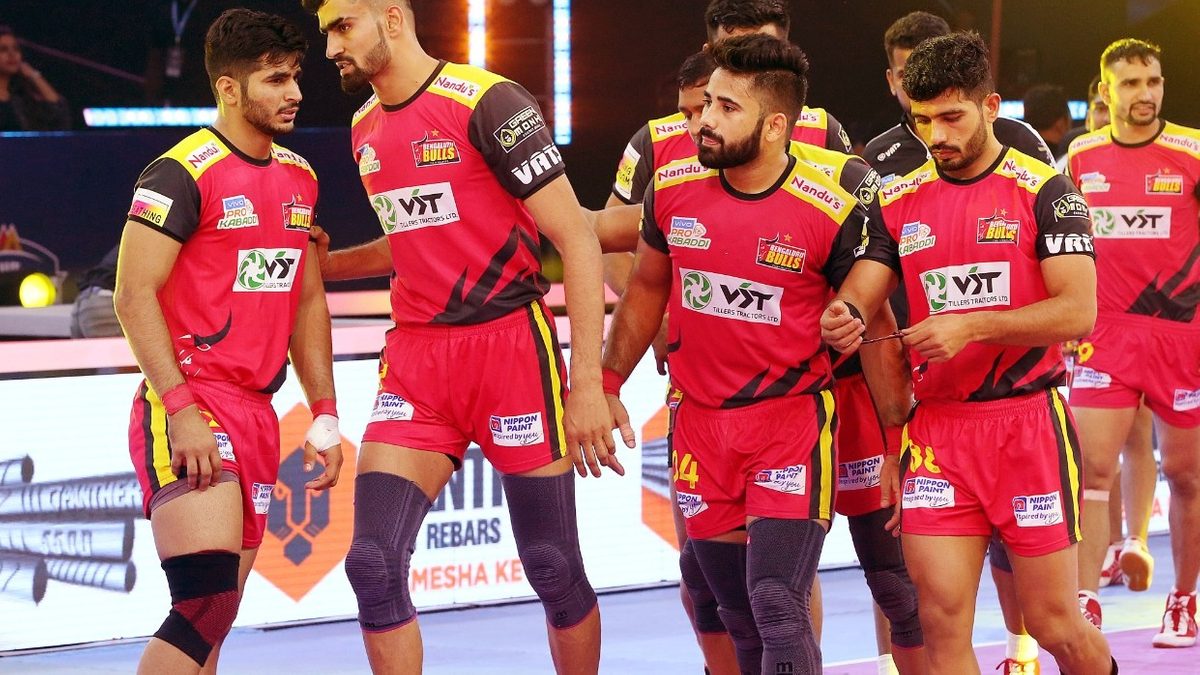 The Bengaluru Bulls are a professional Kabaddi team based in Bengaluru that won the PKL trophy during Season 6. Additionally, they were runners-up to U Mumba during Season 2, 2015. The Bulls entered the playoffs under the guidance of Randhir Singh and the leadership of Mahender Singh.
The young players in the roster are one of the biggest strengths of this team and they gave 100% to the team. The journey was similar to the eighth season, which was ended with a semifinal exit. They played well in the knockout stages and won quite comfortably, but were beaten in the semifinals and said goodbye to the tournament.
The Bulls made a fantastic start to the 9th edition of the PKL in Bangalore. They went undefeated in 5 out of 7 matches played in front of the local fans. The team finished in third place at the end of the league stage.
Vikash Kandola
Vikash Kandola, born in Jind, has shown great promise in the PKL. He possesses incredible explosiveness with running hand touches and quick runs across the mat. Last year, his impressive play for the Haryana Steelers propelled him to become their leading point scorer with 195 points in 24 games.
Saurabh Nandal
Saurabh Nandal, the left-corner defender for Bengaluru Bulls in PKL 9, has been one of the most consistent players this season. His average success rate in tackles per match this year has been 2.95 and he earned 72 tackle points for Bengaluru Bulls this year.
Since 2014, this defender has been making waves in the kabaddi world. He's an intimidating presence to face and has proven difficult for raiders to break free of his thigh hold.
Bharat Hooda
Bharat Hooda was one of the most formidable raiders in PKL 9 this season, scoring 279 raid points across 23 matches to prove his team management's faith in him. He earned himself the Best Raider of the Tournament award for his remarkable performance. His relaxed and carefree demeanor allowed him to surprise opponents and take control of situations quickly. He was a threat at every point of the game, especially during the opening half when his team took control.
Mahender Singh
Mahender Singh is one of the most successful defenders in the PKL with 57 points scored from 22 matches, ranking him 9th on the list. In his stats with 44 tackle points on two corners. His leadership skills as a full-time captain were first demonstrated in Pro Kabaddi. This decision led to success for the Bulls and put them in the playoffs. Under Mahender Singh's leadership, it proved to be one of the best seasons for the Bangalore Bulls.
Puneri Paltan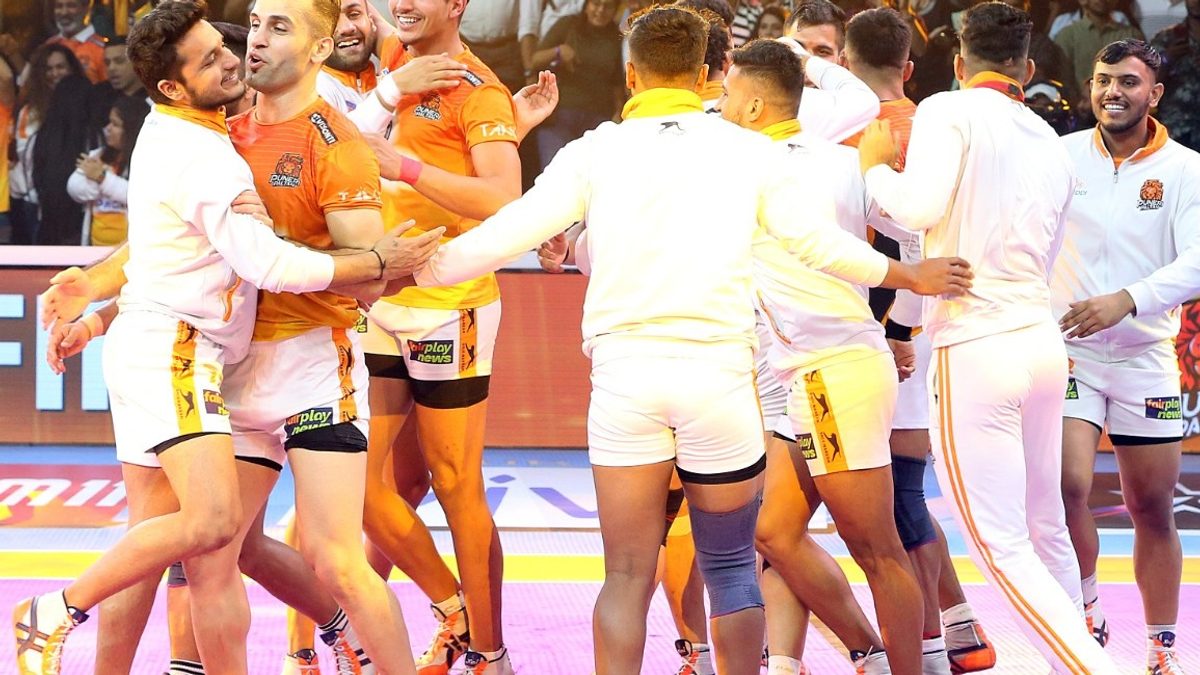 In their 9th season of PKL, Puneri Paltan have emerged as one of the most promising teams. They take a youth-oriented approach this season, using their academy – Yuva Paltan – to identify and develop young talent before integrating them into the senior squad.
Puneri Paltan has become the talk of the Premier League (PKL) this season with their youth-centric approach and squad with an average age of 21. They boast a formidable youth squad, consisting of Mohit Goyat, Sanket Sawant, Aslam Inamdar, Sombir Gulia, Akash Shinde, Pankaj Mohite and Shubham Shelke as well as experienced defender Sombir Atrachali.
Puneri Paltan's raiding unit has been a standout feature on the league stage. They boast an impressive roster and aren't afraid to get their hands dirty in crucial moments. However, they must also be mindful not to let down their defence back-ups.
Season 9 was one of the best campaigns Puneri Paltan has ever had and Fazel Atrachali did a great job commanding his troops. In every game they won, we saw a new face take up the scoring for the team, and that was the key to their success in season nine.
Fazel Atrachali
Puneri Paltan has assembled a formidable squad for the PKL 2022 season through their auction efforts. They retained some promising young players on their roster and made some substantial purchases as well. They managed to secure some prominent raiders such as Fazel Atrachali of Iran for INR 1.38 crore – making him the most expensive overseas signing in the league.
Fazel Atrachali was Paltan's leading scorer with 56 shovel points on defense. He has not only shown his strengths on defense, but has also excelled in his role as captain. Boasting 14 victories throughout the league phase under captain Fazel Atrachali's guidance.
Akash Shinde / Aslam Inamdar / Mohit Goyat
Their top raider is Aslam Inamdar, who has amassed 138 raid points in 17 matches this season. His quick feet make him a nightmare for defenders because he knows the art of stealing bonuses from his opponents. Mohit Goyat and Akash Shinde also boast impressive raiding skillsets.
Shinde was the best man in the Paltan offense, scoring 139 raid points. The youngster had a great game, creating five super raids and super 10 points.
Goyat was outstanding from the start as he scored 120 raid points and 17 tackles in the game. He earned 4 super blitz and super 10 points for his team.
Jaipur Pink Panthers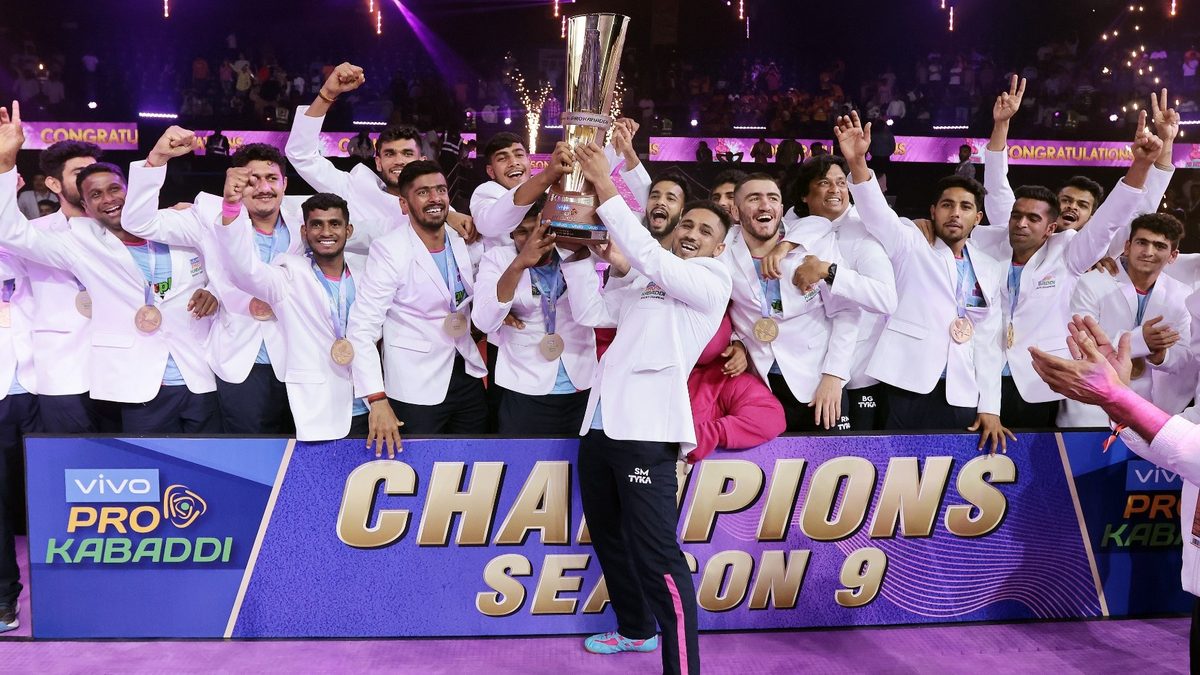 Jaipur Pink Panthers have been on fire this season and topped the league stage. They got a direct entry to the semi-finals where they scored a big win. In the final, they managed to hold their nerve and defeated the Bullsto win the title. The Jaipur Pink Panthers scored the most points in the league (956). They were the best defensive side as they scored 290 points throughout the season. The Jaipur Pink Panthers became the second most successful franchise after the Patna Pirates.
The Panthers were led by Sunil Kumar and the team played their hearts out on the field to take home the trophy. The inaugural champions finished eighth in the eighth season. Head coach Sanjeev Baliyan and assistant coach Upendra Malik worked hard on these players and got the best results from them.Top Cats' all-round performance was one of the main reasons for their success in the tournament.
Arjun Deshwal
Arjun Deshwal has been a mainstay since the start of this tournament. He was the most important cog in the Jaipur team and has set a standard and benchmark for himself. He won the Most Valuable Player (MVP) award at PKL Season 9 and finished as runner-up for the New Young Player of Season 9 award. Additionally, he was named Best Raider and Best Defender for this season's competition.
Arjun has been Jaipur Pink Panthers' top raider this season in PKL and their leading scorer with 296 raid points and averaging 12.33 raid points per game. Additionally, he has also been their top defender this year, recording 53 tackle points.
V Ajith Kumar
V Ajith Kumar and Rahul Chaudhari accompanied Deshwal and added good strength to the attack. These two raiders added a total of 171 raid points to the team. V Ajith Kumar has had an outstanding season as a Pro Kabaddi League raider. His agility, confidence and hunger for victory have been impressive to watch this season as he's scored 180 raid points in 26 matches with an impressive success rate of 91%.
Ankush Kumar
Ankush Kumar is the leading raider for Jaipur Pink Panthers at PKL 9. He holds the top spot with 89 tackle points and has played an integral part in their successful season. He was named Defender of the Season for leading the defensive charts in games played.
The debutant was helped by his captains Sunil Kumar (64 points) and Sahul Kumar (56 points). These two experienced defenders shared the pressure for Ankush and performed their defensive duties with dedication.
Ankush is an impressive defender, helping his team remain strong on defense. He recorded 10 tackle points against Bengaluru Bulls to help Jaipur secure victory and go into the final with a strong lead.