After Jaipur Pink Panthers won the ninth season of the Pro Kabaddi League, Pro Kabaddi has captured the hearts of sports fans all over India quite well. While some Indian and foreign players have become household names, some hopeful eyes are still waiting for a similar women's kabaddi league.
After the success of the professional kabaddi league, we can expect a number of sports that may make their debut or get renewed in the future. The Indian Premier League (IPL) receives the highest viewership compared to other sports in India at the moment. However, India's failure to win the ICC trophy since 2013 has opened up space for other sports in people's minds.
Pro Kabaddi League
The inaugural Pro Kabaddi League was played in 2014 and is the leading men's professional tournament in the sport of Kabaddi in India. Until 2014, kabaddi and its players had never ever seen the glamour as well as fame that it currently delights in. To everyone's surprise, the latest edition of the league reached 222 million viewers, an increase of 17.5% over the 2021 figure. The league has become the second most watched professional sports league in India after the IPL.
According to data released by the Broadcast Audience Research Council of India (BARC), the last five matches (knockout, qualifying and final) garnered about 66 million viewers, a 32% increase, with a consumption of 3.22 billion minutes.
Given the growing popularity of PKL, the launch of a professional kabaddi league featuring women was essential. And this is exactly what the league owner, Mashaal Sports, hinted at ahead of the PKL 9 final. It's a significant step for the sport.
The financial needs of the women's kabaddi league
"A women's league is an absolute necessity as there are less competition alternatives available for women kabaddi players. Only Railways as well as Police teams are specialist teams," states Sonali. "With the arrival of a specialist league, we will be contending frequently and also girls will have a system to display their skills as well as become financially stable.
Offered the socio-economic context of the nation, the majority of sports in India have to do with working, federal government jobs, running a family as well as survival. The scope of livelihood and also survival comes to be narrower as social pressures play a key duty when we include women's sports in the discussion.
When it concerns their financial standing, Sonali discusses, "If ladies have some monetary security, family members will certainly sustain them. I come from a middle-class background and also it took me more than a few years to build myself economically. Only after that was I able to focus 100% on my game, which brought about my good performance at the Asian Games."
Apeksha Takle, that represented Railways at the nationwide competition, stated, "The professional league will certainly supply us with a great deal of opportunities, especially for young players. It will pull more women in the direction of kabaddi, give them a taste of the glamour connected with it and also provide an excellent career option.
While these two gamers are currently financially secure due to their organization with business teams, lots of others still need aid in locating such opportunities.
Similarities between cricket and kabaddi
While IPL and PKL are not comparable in terms of numbers and business, PKL is the second greatest rated specialist league in India after IPL. The biggest similarity between these 2 leagues is that none has a full-fledged women's league.
It took 15 years for India's top sporting activities league to introduce a women's league. And how soon will the Pro Kabaddi League be launched?
Speaking with the media ahead of the final in Mumbai, PKL league commissioner Anupam Goswami stated, "We are working on it as well as it will concern fulfillment quickly. Our prepare for women's kabaddi have actually remained in the pipeline for a long time but as a result of the COVID break out, we quit working on it. We have resumed our work and will be back soon.
Differences between men's and women's kabaddi
The floor covering utilized in any kind of expert males's kabaddi event is 13m x 10m, while the mat utilized in women's kabaddi is 11m x 8m. When PKL holds some event women's events, it does so on the men's mat.
Rajesh Padave has trained numerous PKL star players. He states one of the factors gamers are not able to display their skills is the dimension of the mat. If the women use a different floor covering, it influences their game, which is what takes place in most of those matches.
"My trainees are just the same to me, whether they play PKL or not, and also I desire the women's league to start. The league individuals assure me that a women's league is in the pipe," Rajesh claimed with hope.
What takes place if a women's PKL shows up?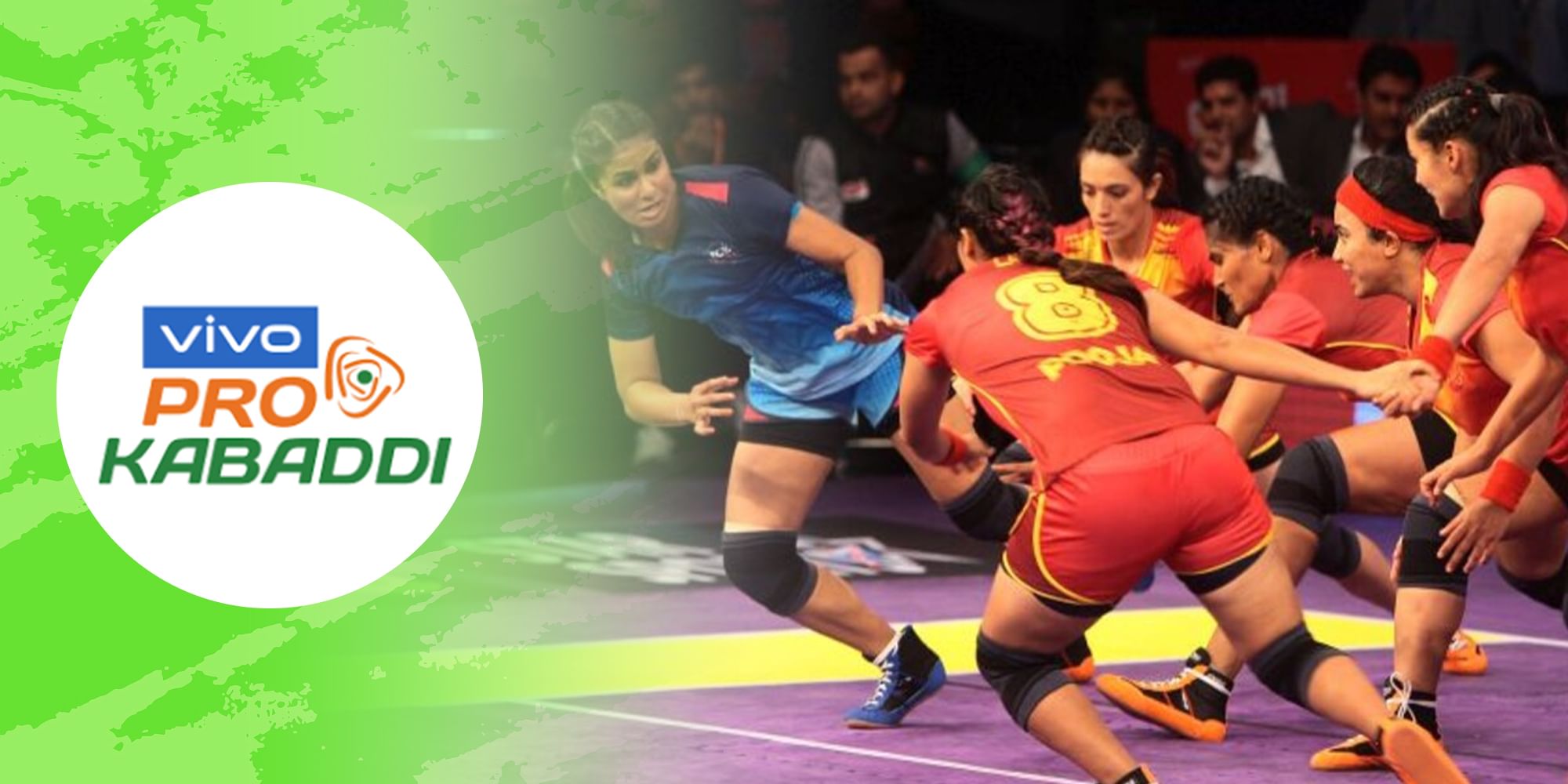 The Pro Kabaddi League has changed the ecosystem of kabaddi and made it an international sport, offering the game a primetime television slot. This has opened up doors for a generation of locality heroes, State and National legends who have become household names in households across the country.
However, despite all the accolades, the women's game still remains in a shadow. The PKL changed the landscape of guys's kabaddi, while the women's game was barely noticeable.Despite the fact that the Indian women's team dominates the global platform as much as the men's team, hardly anyone is aware of the female representation of the sport in India.
If more women participated in the sport, kabaddi could expand to almost every corner of the country. If the chances become more accommodating, more talent will come along.
A women's professional league for kabaddi would certainly not only benefit the gamers, however would certainly likewise open a method for trainers, experts as well as those involved in running the league.
"It would certainly be a desire happened for me and the women's kabaddi neighborhood due to the fact that all we want to do is concentrate as well as play on the video game. After PKL, the video game has entirely altered because we have begun caring for ourselves more, concentrating on nutrition and analyzing the game extra," quipped an excited Sonali.
"Bura lagta hai abhi nahi hai (It sucks to not exist), yet I'm incredibly delighted if this takes place since it will certainly indicate a lifestyle change, a much better platform to showcase my abilities, and outright acknowledgment," Apeksha said.
With increasingly more countries joining the sport, an Olympic berth is a dream that can become a reality. Already, the nation's women kabaddi players are waiting in the wings, really hoping that a similar phenomenon will quickly play out in their field.
Some outstanding women kabaddi players
This sport has always been identified with its male counterparts. However, there is one group of women who are struggling to find a foothold in this new world. Their lives revolve around their livelihood, their jobs, and their survival.
"It does feel bad often. I started playing routinely for the senior national team in 2016 as well as won the Asian Games gold medal in 2018, but people didn't know us. People quickly recognize the young gamers playing in PKL yet no one knows us," said Sonali Shingate, the 2018 Asian Games medalist.
Mamtha Poojari
Born in a family of farmers in Hermunde village near Karkala, Poojari has grown up to be a great leader. Her parents were sceptical about her sports passion, but she has never given up.
Her hard work, determination and sheer passion in Kabaddi has made her a great player. She has won several awards and is a great role model to her peers.
She was leading her team Fire Birds in the Women's Kabaddi Challenge in India. The competition was played on a synthetic court of 13 by 10 square metres and last for 30 minutes.
Sonali Shingate
Sonali Shingate, a professional kabaddi player, was born and raised in Mumbai. She started playing kabaddi in college.
She grew up in a house where her father worked as a security guard and her mother ran a small food and beverage shop. But she never let her circumstances discourage her. She represented India at various competitions and won many. She also represented India at the Asian Games in 2014 and 2018.
Abhilasha Mhatre
When Mamtha Poojari first started playing kabaddi in her village near Udupi in Karnataka, her family was sceptical of her love for the sport. But today, she is one of India's best kabaddi players and has won 12 gold medals in the world.
She is the captain of Ice Divas in the Women's Kabaddi Challenge in India. She has been a key player in the Indian team that won gold in both the Asian Games and South Asian Games, both times beating Bangladesh to top the table.
Mhatre also won the Arjuna Award for her efforts in women's kabaddi and is a great leader. Her graceful footwork has made her a force to reckon with in the game.
She is a great coach, too. She has helped a number of teams win championships in the Pro Kabaddi League in India. She is also a Dronacharya Award winner.
Tejeswini Bai
Tejeswini Bai, who won gold medals in both the 2011 and 2014 Asian Games, is a great leader. She is also an Arjuna award winner and has made a huge contribution to the sport.
She has won 12 gold medals for India and was part of the team that won the World Cup in 2010. She was a member of the Indian women's team at the Asian Games in Incheon, South Korea. During the match against Iran, she showed her real sportsmanship by offering to give her helmet to a fan who was crying on the field. The gesture melted hearts.
Bai is one of the most talented players in the game and will be a huge help for the team. With her vast experience, she will be able to guide the team in their next challenge.