The 9th season of the Pro Kabaddi League (PKL) came to an end on December 17, 2022. After more than two months of hard work, let's take a look back at the highlights below.
The PKL is an annual tournament featuring teams from India. This contact team sport sees two teams of seven players facing off against one another in a contact team sport. Star Sports hosts this tournament across India in various cities. It consists of 60 matches with two semifinals, a third-place play-off and an epic final.
UP Yoddhas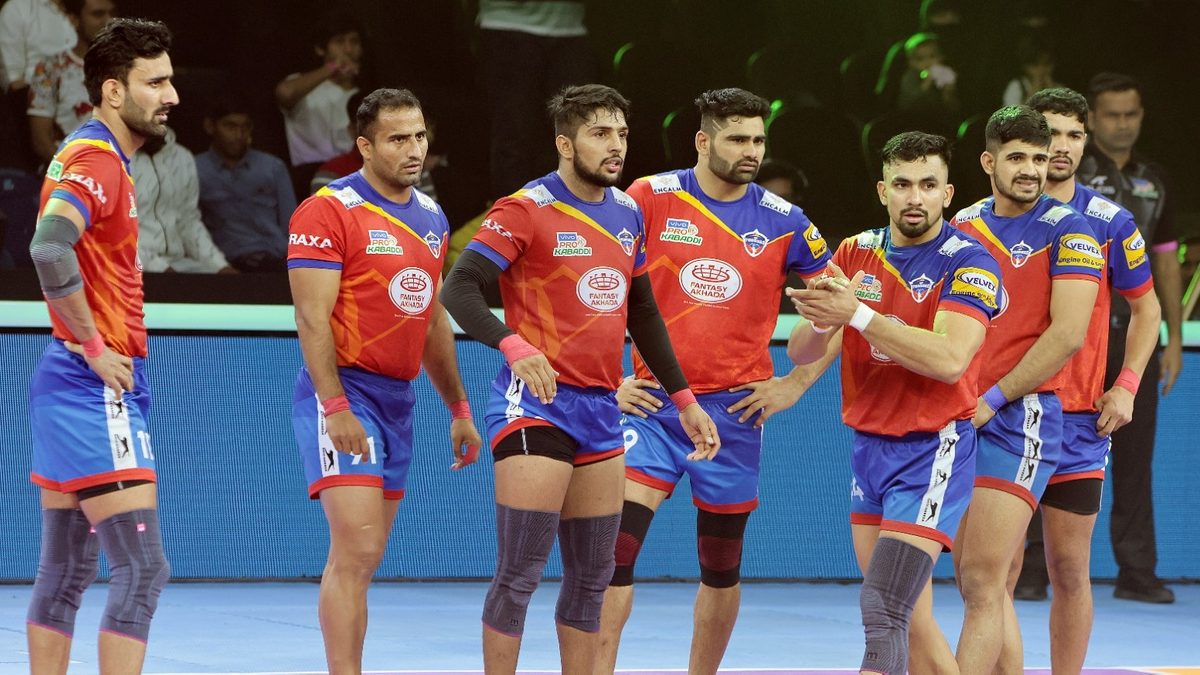 UP Yoddhas have been synonymous with consistency in PKL and Pardeep Narwal took over the captaincy mid-season, a change that worked in favour of U.P. Yoddhas. They were more than happy to improve on their eighth season, but they still made it to the knockout stages.
Not only did they have standout players in the starting seven, but they also provided good backup for those players. the Yoddhas had a good balance which helped them do well in season nine.
The Yoddhas managed to win three of their six games in the first round of the ninth season. In the middle of the season, UP's captain switched from Nitesh Kumar to Pardeep Narwal as they won only four out of nine matches. This move helped the Yoddhas as they remained unbeaten in their remaining matches at Pune. Pardeep-led team won 5 out of 8 matches to finish the league stage in fourth place.
The Yoddhas looked in complete control throughout the tournament, but gave up some key points in the elimination rounds. They lost in the deciding game in a tight elimination 2.
Pardeep Narwal
Captain Pardeep Narwal was the team's top performer, scoring 220 raid points. Not only did he have excellent decision making skills, but he also blitzed well on the mat. Narwal led his team to an incredible fourth-place finish in PKL 9 with an amazing turnaround in results and playoff qualification. He was able to inspire confidence within his squad while inspiring newfound form.
Pardeep Narwal's game took an impressive leap forward during the final week of league play. He became the first player in PKL history to score over 1000 raid points and now boasts 1,100+ raids for a career-high point total of 1,110+.
Surender Gill
Surender Gill, who filled in admirably when Pardeep was injured. Surender Gill is one of the top raiders for U.P. Yoddhas at PKL 9. Surender stands tall and confident, making him a great leader for his unit and always giving 100% to his teammates. He boasts a formidable strike rate, capable of earning up to three points in one raid. In the second half of the game, the Yodhas missed the services of their star raider Surender Gill due to injury, but he managed to score 140 raid points in 14 games.
Rohit Tomar
Rohit Tomar played in Gill's absence and became the Yoddhas' third-best raider. He's an impressive reacher and footwork player, plus possesses decent upper body strength. The energetic raider played his part in taking the pressure off the rest of the raiders and racked up 69 raid points on the season. In addition, Tomar added 17 tackles for loss to his record.
He's an impressively strong player, yet still manages to keep the ball in play. As a reliable backup option for skipper Chandran Ranjith, he has proven he can be counted on when other senior raiders don't deliver.
Tamil Thalaivas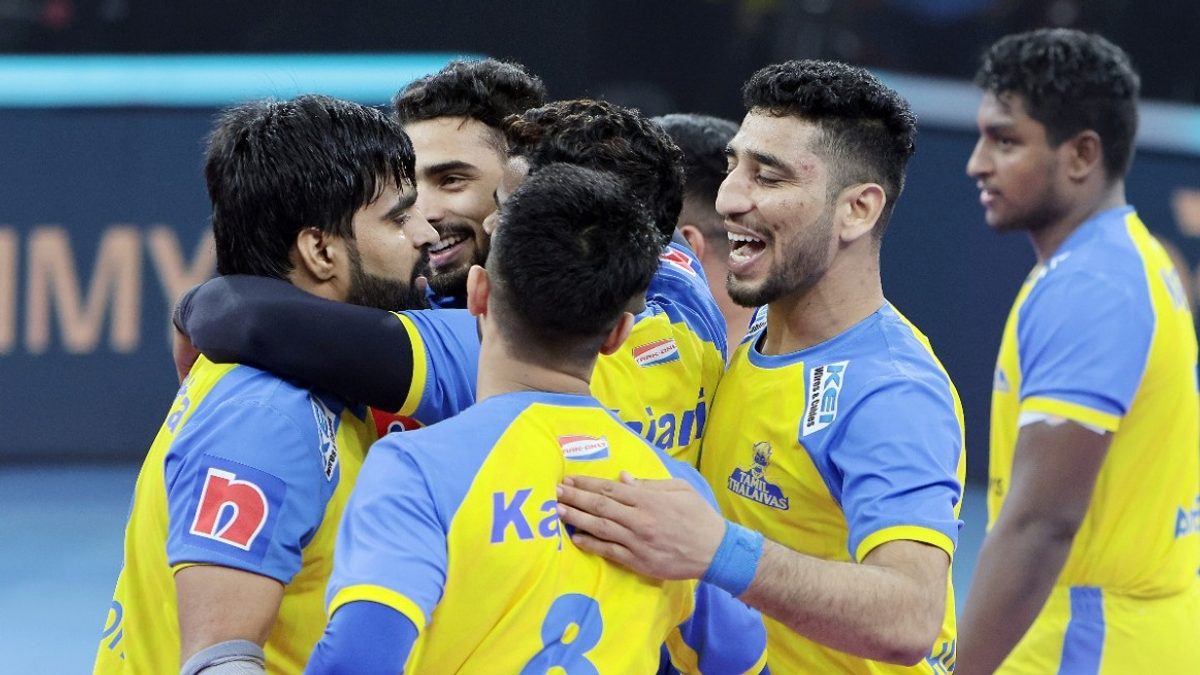 The 9th edition of PKL was Tamil Thalaivas' best season. They recovered well after some early blows and put up a significant performance against all odds to make it a remarkable season.
Established in 2017, Tamil Thalaivas has had limited success to date. However, with a young squad and the expectation to improve performance this season, they hope to improve upon last season's showing.
Tamil Thalaivas boast a formidable team in PKL 9. They managed to qualify for the playoffs despite an injury to Sagar with a win against UP Yoddhas in Eliminator 2. They made history by making the playoffs for the first time in PKL history and held their nerve to cross the finish line in the elimination rounds.
Thalaivas came close to going further in the semifinals, where they narrowly lost to Puneri Paltan by 2 points. a stellar performance on the field saw Tamil Thalaivas end the season as semifinalists. sagar and Ajinkya Pawar did a great job in leadership positions, while as coach Ashan Kumar managed to revive the team after an early collapse and got the best out of the players.
Thalaivas had a poor first round. They have decided to extend the Asian Games gold medal winning head coach Ashan Kumar's contract for two more years, after they parted ways with their previous coach during the middle of this season. Ashan Kumar changed the team's fortunes and got them back on track. He inspired the players and built their confidence. This led to Tamil Thalaivas ending the league stage with five wins and a draw.
M Abhishek is a teacher for the Tamil Thalaivas at PKL 9. He has been instrumental in their victories during this season as an expert raider with plenty of tournament experience.
Narender
Narender was the standout performer for the Thalaivas in the raid. The fledgling player showed great maturity as he scored 243 raid points. The youngster created history by becoming the Tamil Thalaivas raider with the most raid scores in a PKL season. He was supported by Ajinkya Pawar who added 130 raid scores to his account.
Sagar Rathee
They boast Sagar Rathee as a standout defender in Kabaddi. He is an inspiring leader and always gives his best on the mat. He can be a key component for the Thalaivas when it comes to playing defense. He boasts an impressive tackle point total in PKL 9, having scored 81 tackle points so far this season.
Sahil Gulia
Sahil Gulia, a teacher positioned at left-corner of defence. He is one of the top defenders in PKL and will be essential in protecting his team against some of the top raiders in the game. With an impressive number of tackle points under his belt, he's already earned himself a place as leader of the defense.
Sahil Gulia showed his lofty status and was the best defender for Thalaivas with 57 points. He proved his ability by taking charge of the defense in Sagar's absence. Not to be outdone, Sagar led the team from the front racking up 53 tackles in the 17 games he played before missing the rest of the tournament due to injury.
Mohit Jakhar
The Tamil Thalaivas have retained Mohit Jakhar as their top left-cover option in their PKL 9 squad. The Tamizhan lad has been an invaluable member of the Blue and Yellow outfit over recent times. He has been an integral part of Tamil's defense, compiling an impressive 82 tackle points from 22 matches last season. As part of the team that won the Orange Armband in 2017, he's looking to lead the blue-and-yellow defence once more this time around.
Dabang Delhi KC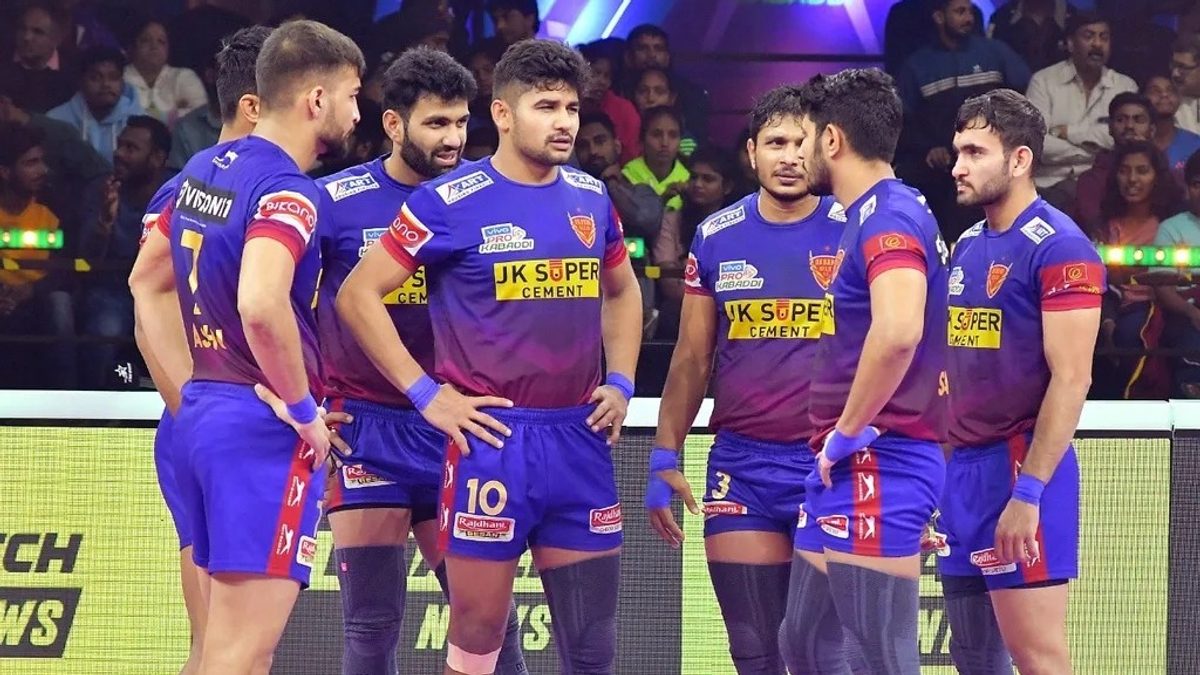 Dabang Delhi K.C. is one of the favorites to win the title as the winner of the eighth season. This is the first time in the history of PKL that Naveen Kumar has led the team as a full time captain. They did manage to make it to the playoffs and made it to the elimination rounds with their captain at the helm. However, they were unable to continue to the next round in the ninth edition. They had some injury issues in their camp and the defense let them down in the final moments of the tournament.
They boast a formidable attack and defence combination. They started the season with five wins in the first round in Bangalore, then when they reached Pune, it resulted in six consecutive losses after five straight wins.
In the second round, they managed to win only one match out of seven. Their coach Krishan Kumar Hooda made some changes to the starting seven. After that, Dabang Delhi K.C. peaked at the right time. They finished sixth in the table to earn a spot in the playoffs. However, they lost to Bangalore Bulls 56-24 in an elimination game and ended their season.
Naveen Kumar looks promising as captain as he has nine wins under his belt. Delhi had a good group of raiders who brought good value to the team.
The team has some big names on paper on the defensive part of the ball, but they can't get it going consistently. Vishal was their top guy, taking the scoring load and scoring 58 offensive points. He was the only linebacker on the team to score more than 50 points. Throughout the season, the captain and coach stressed the need to improve the quality of their defense, which ultimately let them down.
Naveen Kumar
Naveen Kumar enjoyed the challenge of captaining the team and also became the third best raider of the season. He has been their key raider this season, having scored six Super 10s. His performance was a pivotal factor in Delhi's success in the PKL.
Naveen Kumar began his kabaddi journey at an early age, encouraged by his grandfather who played the sport. Over time, his successes in the sport earned him recognition and success in life.
Ashu Malik
Ashu Malik was Naveen Kumar's helper. In the absence of the captain, he played a key role for Dabang Delhi K.C., scoring 141 raid points. He has been their lone shining light in this edition of the tournament, amassing 78 raid points in 11 games so far and being heavily relied upon by coach Krishan Kumar Hooda.
Vijay Malik
Last season, the youngster from NK Academy side registered the second highest raid points total of any player in the tournament. Vijay Malik impressed as a stand-in for Naveen Kumar and is eager to replicate his success with Dabang Delhi in PKL 9. All-rounder Vijay Malik, who missed the first half of the campaign, scored 74 raid points in 11 games since his return.
Sandeep Dhull
The two most experienced defenders Sandeep Dhull and Amit Hooda did not have the best season in the 9th season. Delhi K.C acquired Dabang Sandeep Dhull for Rs 40 lakhs in PKL 8 for his left corner defender skillset. While usually scoring 50 tackle points or more per season, his tackle success rate this season has dropped below 40% and he has only accrued 31 points from 17 games this season.