The India national kabaddi team is an official Indian kabaddi team that represents the country in international kabaddi tournaments. It is one of the most successful teams in kabaddi history.
Founded in 1950, the Indian national kabaddi team has a rich history of winning international kabaddi competitions. The Indian national kabaddi team is one of the most successful teams in the world and has won numerous gold medals at Asian Games starting from 1990 in Beijing. They have also won all the Kabaddi World Cup events so far, which was introduced in 2004 and is now an annual event.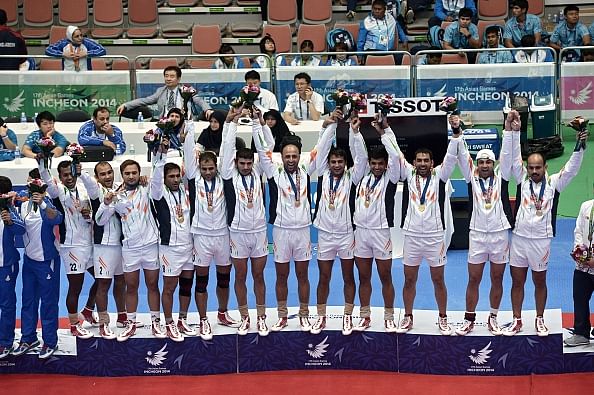 Kabaddi, the team contact sport with roots in India, is taking giant strides towards becoming the second most popular sport in the country. It's a sport that has been played and enjoyed for generations and it's one that has a great potential to grow. Kabaddi has spread to countries all over the world.
Kabaddi is a combat sport that consists of two teams of seven players on each side. Each team has a raider who runs into the other side's court and attempts to tag or wrestle opponents before returning back to their own courts while chanting "Kabaddi". It is a popular and easy-to-learn game that requires a lot of physical skills like agility, strength, pugilism, and coordination.
Origin
Kabaddi is a popular sport played in India. Its origins can be traced back to prehistoric times, when it was a way to enhance physical speed and strength. It also helped develop human reflexes, which were essential for hunting and self-defense.
The game is similar to the game of chess and is often associated with ancient Indian mythology, especially the epic poem Mahabharata. According to legend, the game originated in the Tamil state of Tamil Nadu, which is now part of India.
In the early 1900s, kabaddi began to gain popularity in India, and was formally introduced as a national sport. However, the rules of kabaddi were not well-defined until 1923, when a committee was formed to establish a standard set of rules.
This led to a number of tournaments being held across the country, and a few of them were referred to as "Kabaddi National Games". The first official international tournament for kabaddi took place in 1980.
Since then, the sport has grown in popularity and has seen a number of changes. The game is now more exciting, and many of the rules have been adapted to make it easier to play for people of all skill levels.
The India national kabaddi team has won several championships, including the Dubai Kabaddi Masters and the Asian Games. They have also won a gold medal at the South Asian Games.
The game has also gained a high level of respect in the country. It is included in the curriculum of the Indian University Sports Control Board, and is a regular feature of school sports in India.
Scoring system
The scoring system in kabaddi is based on a series of simple rules. Each player is assigned a number and the team scores points according to the numbers of players they tag during their raiding turns.
To score a point the Raider must enter the opponent's half (antis) and touch a member of their team before returning back to his own side of the court. Once the raider has touched an opponent he must continue to chant a phrase, "Kabaddi, Kabaddi…." without taking any breath.
He should then return to his own side of the court before the clock hits 0:00 and the game ends. If he fails to do this or touches an opponent player during the raiding turn, he is declared out and the opposing team is awarded points for a successful defense play.
A raider can score 10 raid points in a single match. These can be either touch or bonus points.
The raiders are allowed to touch as many players as they want, but the rules for each type of player differ slightly. For example, a Raider can only tag an opponent player once, while a Defender can touch more than two opponents in a match.
Players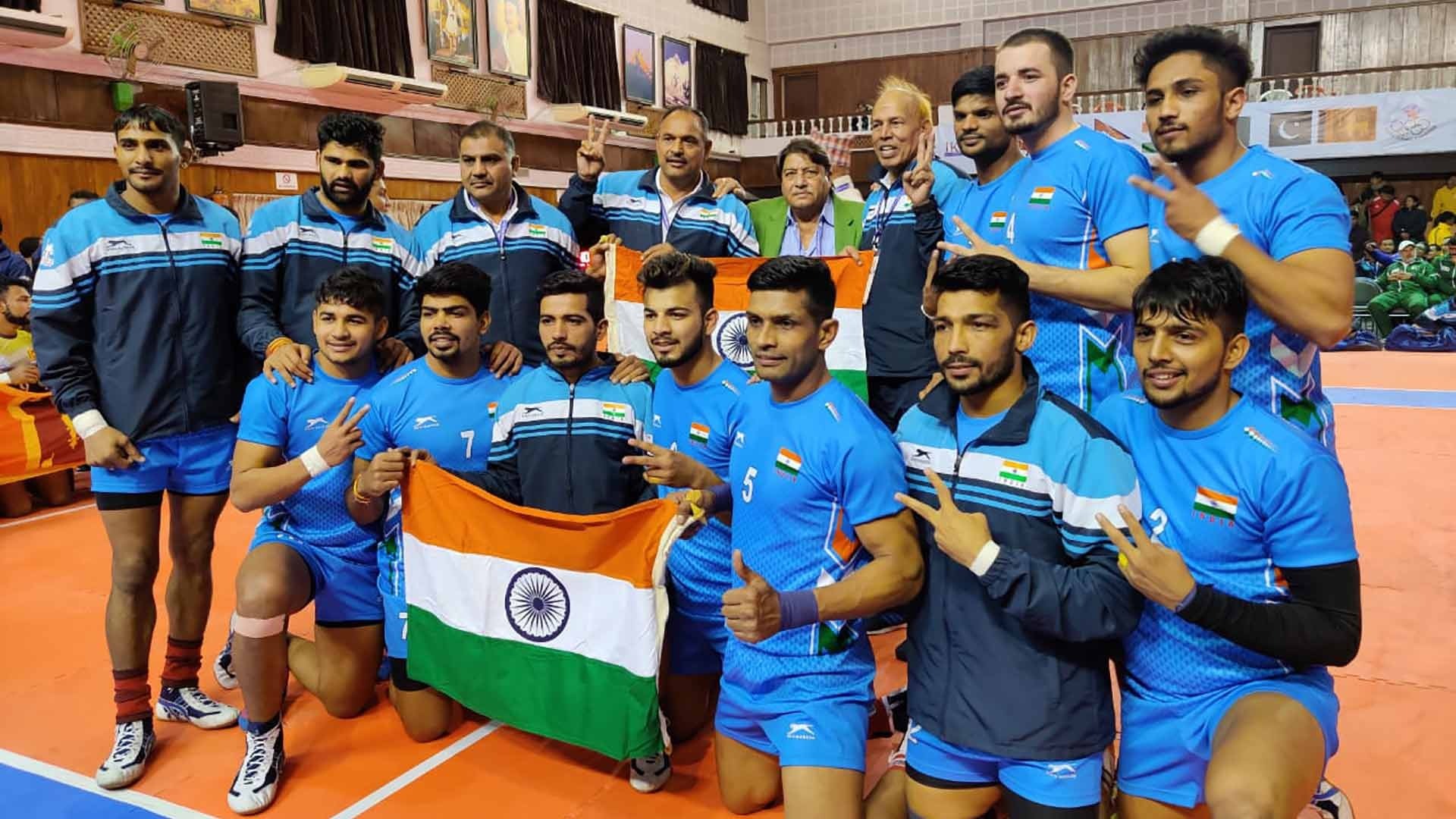 India has a very strong kabaddi side with a lot of players who are well-known around the world. Some of the top kabaddi players in India include Dharmaraj Cheralathan, Deepak Hooda, Anup Kumar and Pardeep Narwal.
Dharmaraj Cheralathan, or 'Anna' as he is called by his teammates, is one of the most renowned defenders in kabaddi. He has been a star performer with both Bengaluru Bulls and Telugu Titans in the Star Sports Pro Kabaddi League.
He has a good left-handed touch and is very strong in the defensive zone. He has been an important part of the Indian kabaddi team since he was young and has been very consistent in his career.
'Anna' has won many international laurels and he is considered to be one of the best players in the game. He is known for his ability to tag the opposing defenders and is a great addition to the Indian kabaddi team.
Another defender to look out for in the upcoming seasons of the Star Sports Pro Kabaddi League is Sandeep Narwal. He is an all-rounder who is extremely good at defending and raiding. He has accumulated 161 tackle points in the SKPL so far and is a very competent player.
He is a member of the India national kabaddi team and has been with them for the last 6 years. He is a fierce all-rounder and he is a great addition to the Indian team for the Kabaddi World Cup.
Coaches
While most of the coaches of a kabaddi team are former players, there are also a few who are new to the game. They are able to bring in a fresh approach to the team and help it improve its overall performance.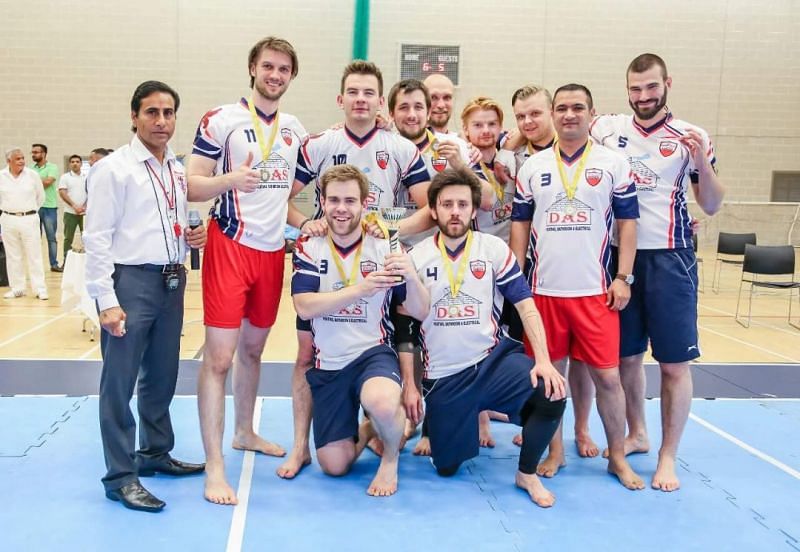 When he was growing up, Ashok Das never thought that he would be able to make it big in a sport like Kabaddi. Initially, he was only interested in basketball. But later on, he was drawn to Kabaddi and started practicing it in the backyards of his house in Kapurthala. He had a passion for the game and was dedicated to his training.
He went on to train under the guidance of an eminent circle Kabaddi player named Sarban Bal. As a result, he was able to develop his skills and talent. Eventually, he was selected to play for the Indian national kabaddi team.
He has been a part of the kabaddi world since 2010. He is known for his hard work and dedication to the sport. He is also a great mentor for upcoming players.
5 PKL players likely to be named to the Indian Kabaddi Team
The Indian kabaddi team has not played a solitary match considering that 2020 due to the covid-19. The gamers were unable to play the entire 2020 season, yet the season was efficiently finished after a professional kabaddi league was arranged in 2021. This was adhered to by a very successful 9th season in 2022. Several wonderful gamers have actually emerged from this period. Many young and also skilled gamers have succeeded. These players have thrilled in the last 2 seasons as well as could be chosen for the Indian Kabaddi team. Below is a look at who those players are.
Sagar Rathee
For the previous 2 seasons, Tamil Thalaivas' seasoned defender Sagar Rathee has been a pressure to be reckoned with in the PKL. He was one of the finest protectors in Season 8. In his debut season, he was the second greatest tackle points player. Due to injury, he was unable to play the entire game, but despite that, he impressed. He has been consistent for two consecutive seasons and has left a different mark. He deserves to be in the Indian team.
Season 8 – 82 tackle points / Season 9 – 52 tackle points
Jaideep Dahiya
Jaideep Dahiya remains in his 9th season with the Haryana Steelers as well as has done a wonderful task. He has an excellent combination with Mohit Nandal. Apart From Sunil Kumar, couple of cover guards have racked up like Jaideep Dahiya, and Jaideep impressed every person by racking up over 50 shovel goals in both season 8 as well as season 9.
Season 8 – 66 tackle points / Season 9 – 57 tackle points
Aslam Inamdar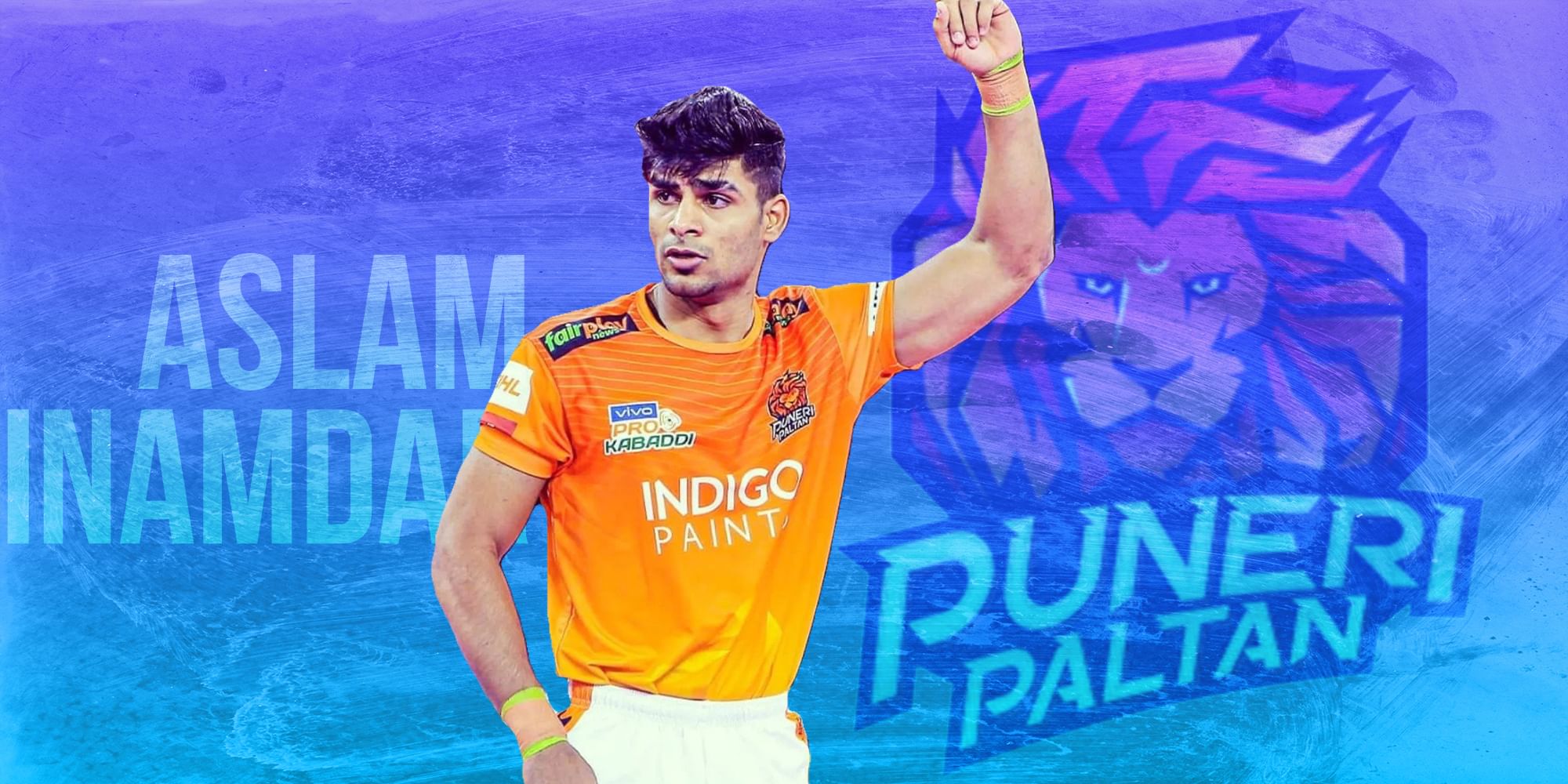 Young Raider Aslam Inamdar has had a great last two seasons. He made his debut at Puneri Paltan, scoring nearly 200 points in his initial season. He was incapable to play in several video games in his 9th season. If we talk about Aslam Inamdar, besides raiding, he has the ability to shovel the ball. He has now accumulated an overall of 32 tackle points in two seasons, and if he dresses properly, he might verify to be a remarkable all-around player.
Season 8 – 169 raid points and 20 tackle points / Season 9 – 138 raid points and 12 tackle points
Bharat Hooda
In his 9th season in the PKL, Bharat handled a lot of responsibility in the absence of Pawan Sehrawat, as well as he did his component by racking up 279 points in 23 games. He balanced 12.13 points per video game, which reveals that he thrilled in every video game. At the same time, Bharat had a very good eighth season. In that time, he scored 115 strike points He has actually impressed in the last 2 seasons, which is why he is also a strong competitor to make the Indian team.
Season 8 – 115 raid points / Season 9 – 279 raid points
Arjun Deshwal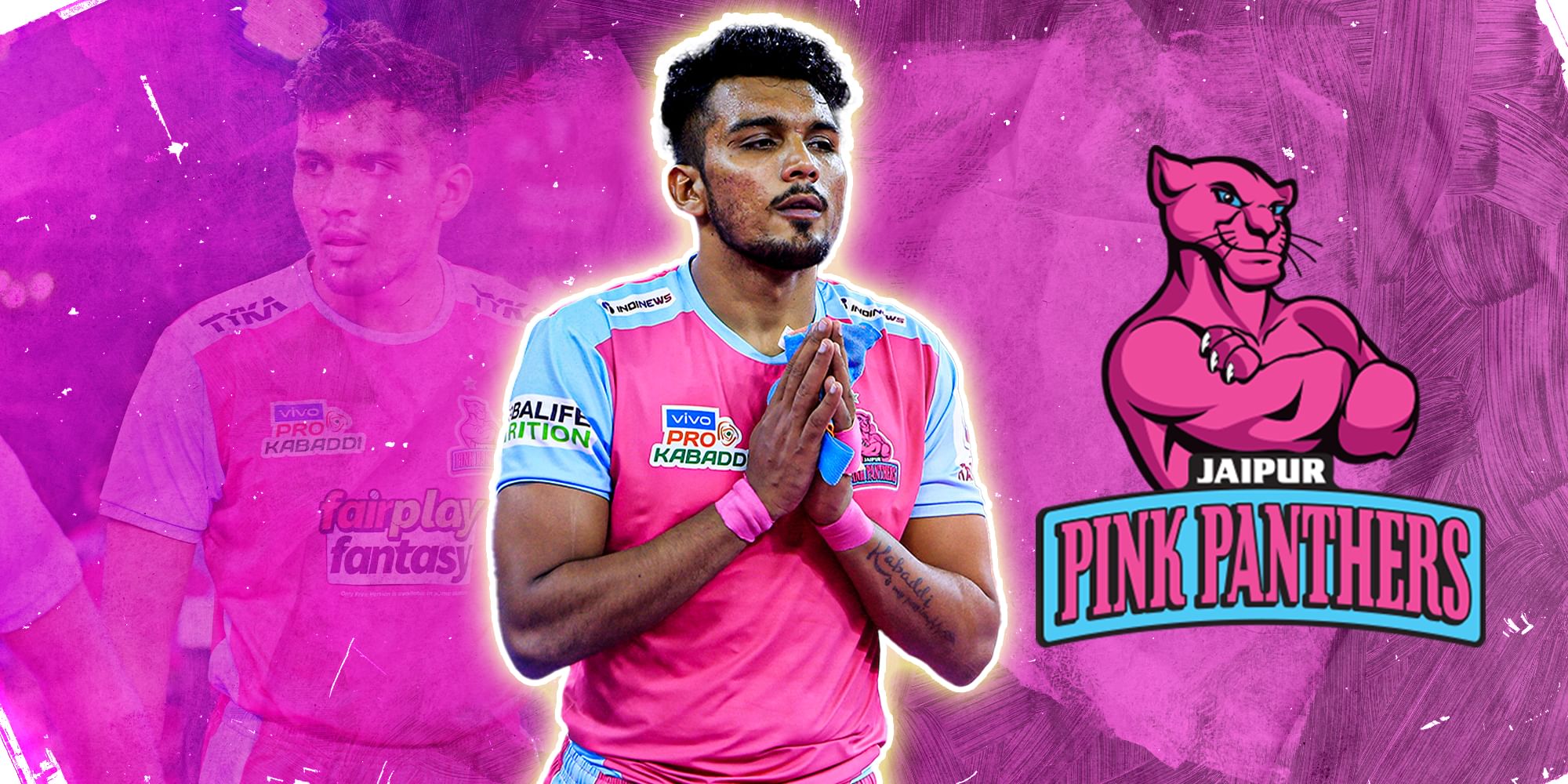 Arjun Deshwal has been the number one player in the Raiders for the last two seasons. 267 points in 22 games last season and 296 points this season. He was voted the best Raider of the season. He has racked up 15 or even more points in numerous video games this season to win for his team. His grade point average was 12.33.
Season 8 – 267 raid points / Season 9 – 296 raid points