Arjun Deshwal is an Indian Pro Kabaddi Player currently representing Jaipur Pink Panthers in PKL. Among his many talents in the league is Arjun Deshwal who has garnered numerous awards throughout his career and gained huge adoration from Indian fans who eagerly anticipate his next performance. Fans eagerly anticipate each performance by this extremely gifted individual who boasts immense potential to become one of Kabaddi's elite.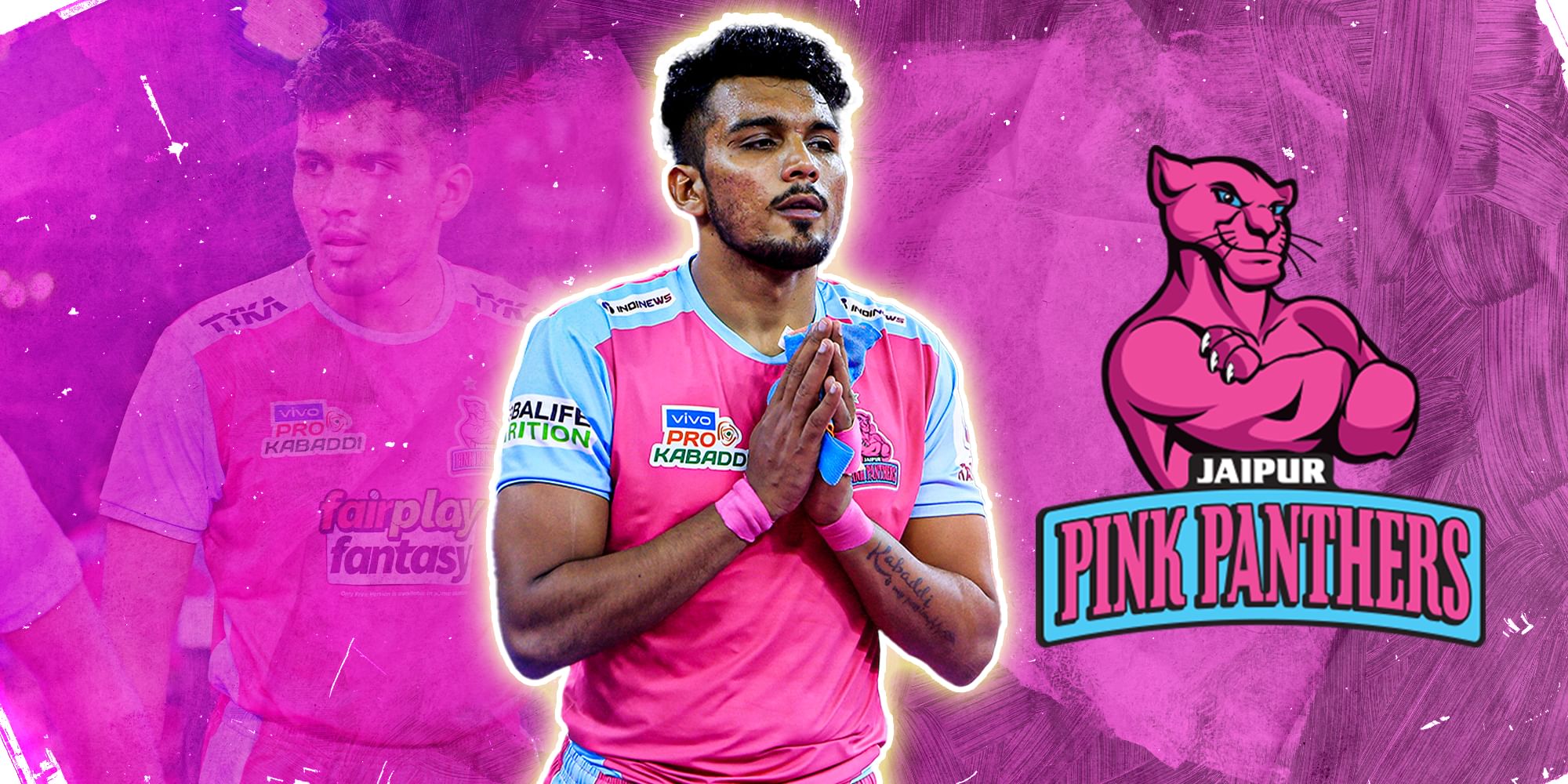 After an impressive debut season for U Mumba, Arjun Deshwal managed to garner attention from other teams and was purchased at the PKL Auction 2021 for an incredible 96 lakhs!
Deshwal was an invaluable contributor to Jaipur Pink Panthers' raiding unit during Season 9 of vivo Pro Kabaddi League, amassing 296 raid points and earning widespread admiration from rival teams and players alike.
Also Read : Pro Kabaddi Season 9 : Jaipur Pink Panthers Emerge as Champions
Early Life
Arjun Deshwal is a talented Kabaddi player from India who has been making waves in the sport. Arjun was born in Basera Village, Muzaffarnagar in Uttar Pradesh and became an avid cricket fan as a child. Growing up, Arjun had a deep passion for sports and played various games like cricket and volleyball with his friends.
Later he saw village boys playing Kabaddi on Village Grounds, and was inspired to try his own hands at it – quickly realizing he excelled at Raids! He began playing kabaddi at 14 as part of their raider team due to their agility and quick reflexes.
Arjun was introduced to Kabaddi by his uncle, who was a Kabaddi coach. His uncle saw great potential in Arjun and encouraged him to take up the sport seriously. Arjun started training under his uncle's guidance and soon realized that Kabaddi was his true calling.
Career Beginnings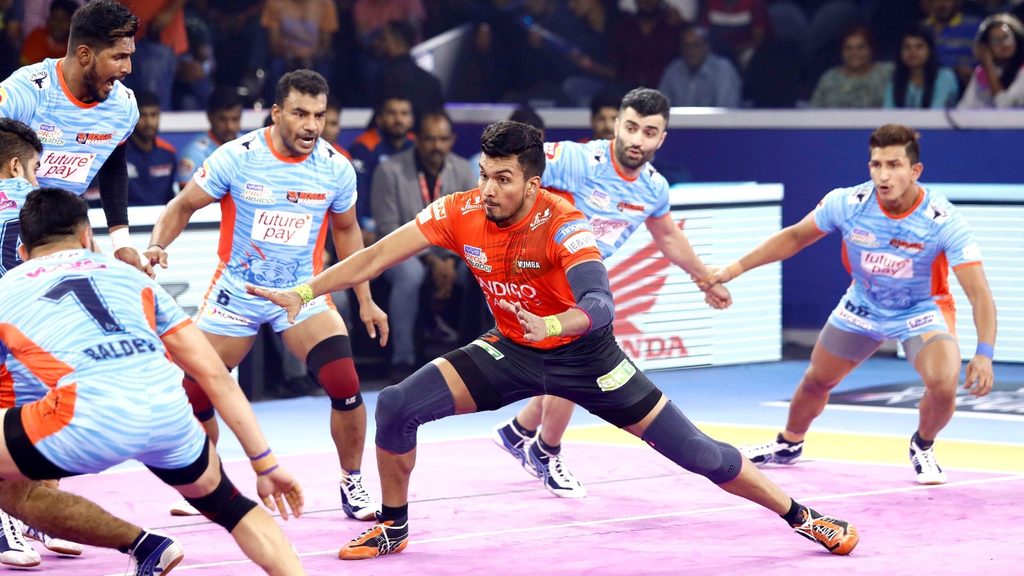 After being rejected from both Bangalore and Hyderabad armies, he waited until 18 to attempt Roorkee Army Trial. Due to his impressive performance at this trial, he was selected and eventually enlisted into the army.
Arjun Deshwal made his professional Kabaddi debut in the sixth season of the Pro Kabaddi League (PKL) in 2018, playing for the U Mibma team. But it wasn't until season 7 that he made an impressionful showing and caught the attention of Jaipur Pink Panthers – eventually joining their franchise and quickly becoming one of their top raiders.
In the seventh season of the PKL, Arjun Deshwal was bought by the U Mumba team for Rs. 35 lakhs (approximately $48,000). He had a fantastic season with U Mumba, scoring 106 raid points in 19 matches. In PKL 8, he amassed 267 raid points in 22 games, placing second on the scoring list. He impressed everyone with his skills and quickly became a key player for the team.
In the 9th season of the PKL, Arjun Deshwal continued his good form and scored 396 raid points in 24 matches. He played a crucial role in helping Jaipur Pink Panthers reach the semi-finals.
Arjun Deshwal defied all odds to become one of India's premier raiders in Pro Kabaddi League. Hailing from a small village, Arjun Deshwal quickly established himself as an invaluable raiding threat on the field – his natural talent and ability to outwit defenders quickly becoming fan favorites across India.
Also Read : Review PKL 9 Highlights: Bengaluru Bulls, Puneri Paltan, Jaipur Pink Panthers
Playing Style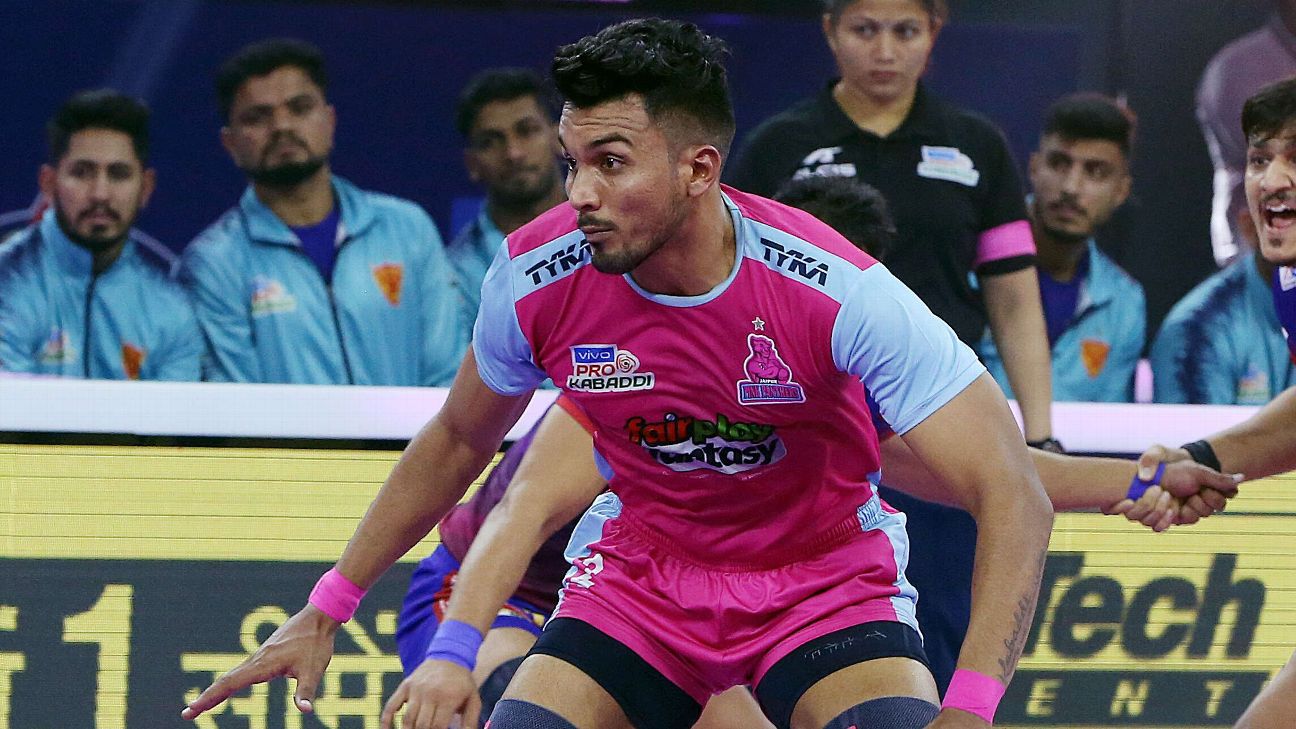 Arjun Deshwal is a raider who is known for his agility and speed. He is a versatile player who can score points through various raiding techniques like the running hand touch, frog jump, and toe touch. He is also a good defender and can tackle opponents effectively.
"His signature move is known as the 'toe touch", in which he bends over and uses his foot to catch an opposing player with ease, proving himself invaluable at outwitting many defenders and earning points for the team." Reaping points through his raiding technique of kicking the ball over the head of his opponent. This technique works particularly well against taller players and is easy for him to do as he is so agile and fast. Additionally, he holds an outstanding track record in tackles.
Achievements and Records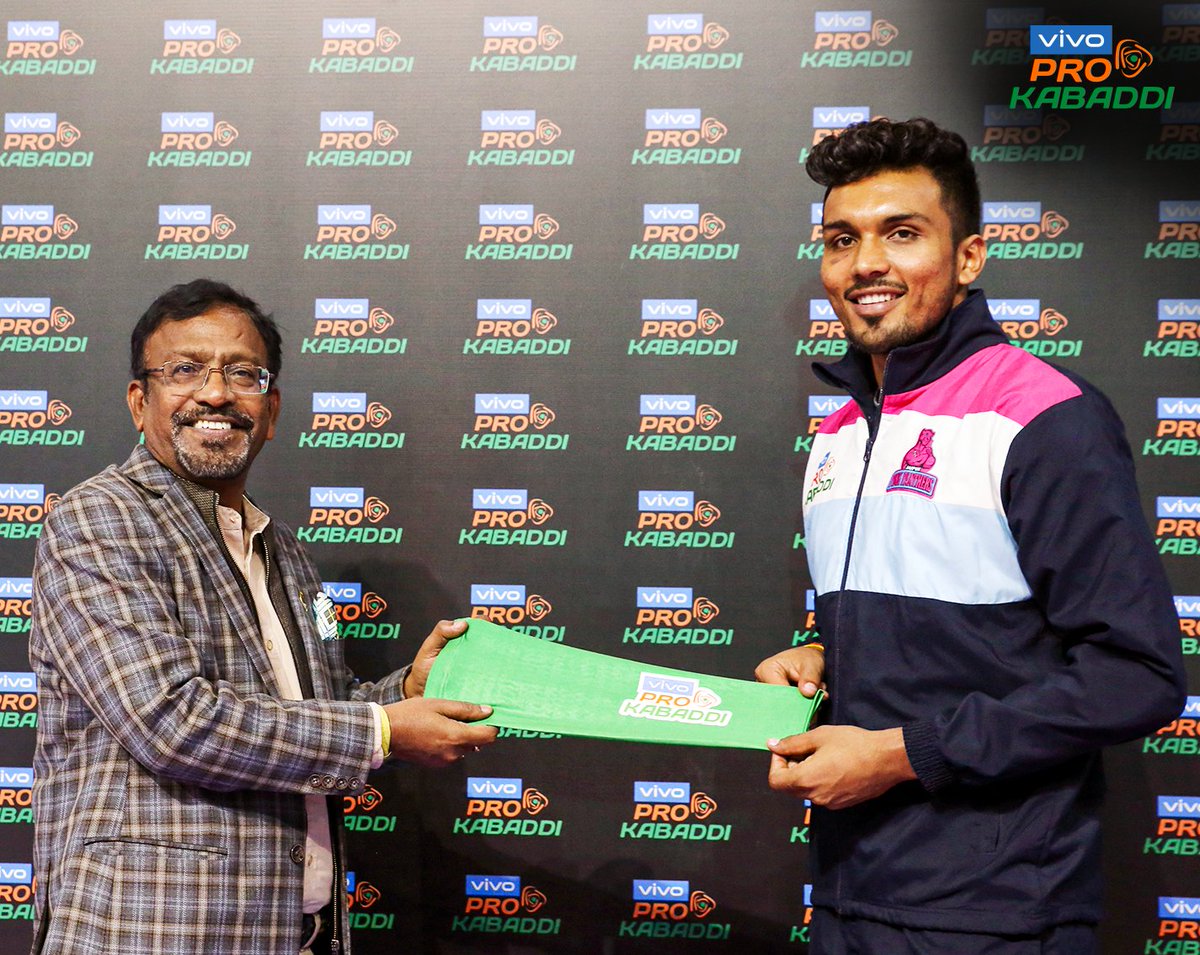 Arjun Deshwal is a hard-working, dedicated player who constantly strives for excellence. A team player, he enjoys working under pressure well. Teamwork is integral to success in kabaddi; therefore he believes teamwork should always come first when setting goals and working towards them. With his "Kabaddi Is Life" tattoo emblazoned on his arm, the raider from Basera in Muzaffarnagar aspires for greatness: to play on India's national team as a raider.
Since joining, he has won various awards throughout his career; one being considered one of PKL's premier raiders while also becoming known as an 'Indian Superman' due to his superior abilities on the mat.
Arjun Deshwal has won several awards and accolades in his Kabaddi career. Here are some of his achievements :
Most Valuable Player of the Season in the 9th season of the PKL
Best Raider award in the Haryana State Kabaddi Championship
Best Raider award in the Delhi State Kabaddi Championship
Arjun Deshwal has impressive stats in his Kabaddi career. Here are some of his records:
Second-highest raid points of the PKL 8 (267 raid points)
Most Raid Points in the 9th season of the PKL (296 raid points)
Most Super 10s in the 9th season of the PKL (17 times)
Also Read : Top Raider in Pro Kabaddi 2022: Look Back at the Dominant Performance
Conclusion
Arjun Deshwal is a rising star in Indian Kabaddi and has made a name for himself with his impressive performances. He is a versatile player who can score points through various raiding techniques and is also a good defender. A quick learner, never giving up on his goals, his dream is to play at international levels some day and win big!
Due to his outstanding performance, Arjun has earned himself a spot on India's squad for the 2023 Asian Games – an enormous milestone in his career. Already established within kabaddi circles and with potential to become one of the premier raiders worldwide – his presence will certainly make an impressionful mark this PKL season. With his skills and dedication, Arjun has a bright future ahead of him in the world of Kabaddi.